Website Modules - Artwork Page
The Artiwork Page module is meant to give you the ability to place artwork and other files on a publicly accessible page outside the normal tree of your website for vendors. To add an artiwork page click on

.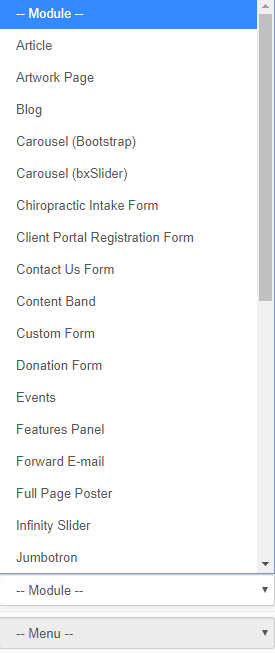 Use the Module dropdown to select Artwork Page.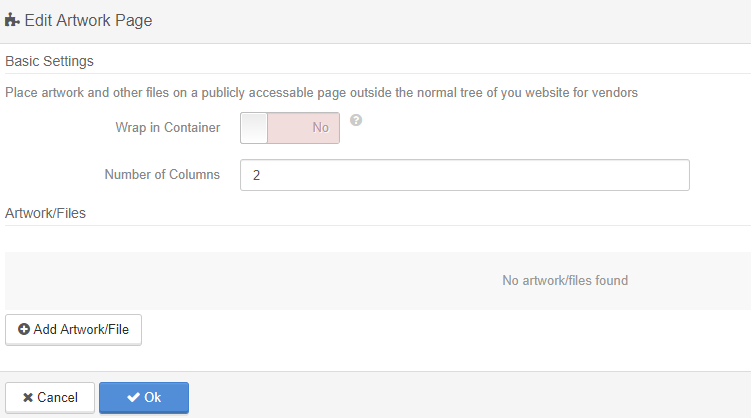 Choose your options.
Wrap in Container: Will add padding to the left and the right, centering the module on the page.
Number of Columns: This number is how many columns the module will hold.
When you are ready to start adding, click on

.

Give your artwork a title, and upload accordingly. You can add multiple items and use the drag and drop feature, located ont he left-hand side of each item to set the order.
Fast.
Proprietary data structures and functionality developed efficiently allows for traversing your data quickly and efficiently.
Intuitive.
User adoption is the most crucial aspect with implementing a new CRM in any business. Friendly and easy to use interfaces make this a breeze
Secure.
Protecting your business data, clients' personal information and securing your companies processes are paramount with surpassed industry standards