Billing - Add a New Payment Method
Once you are logged into your client portal, if you have permissions to the billing options for your company, you will see a link labeled "Manage Payment Methods" at the bottom, left hand side of the interface.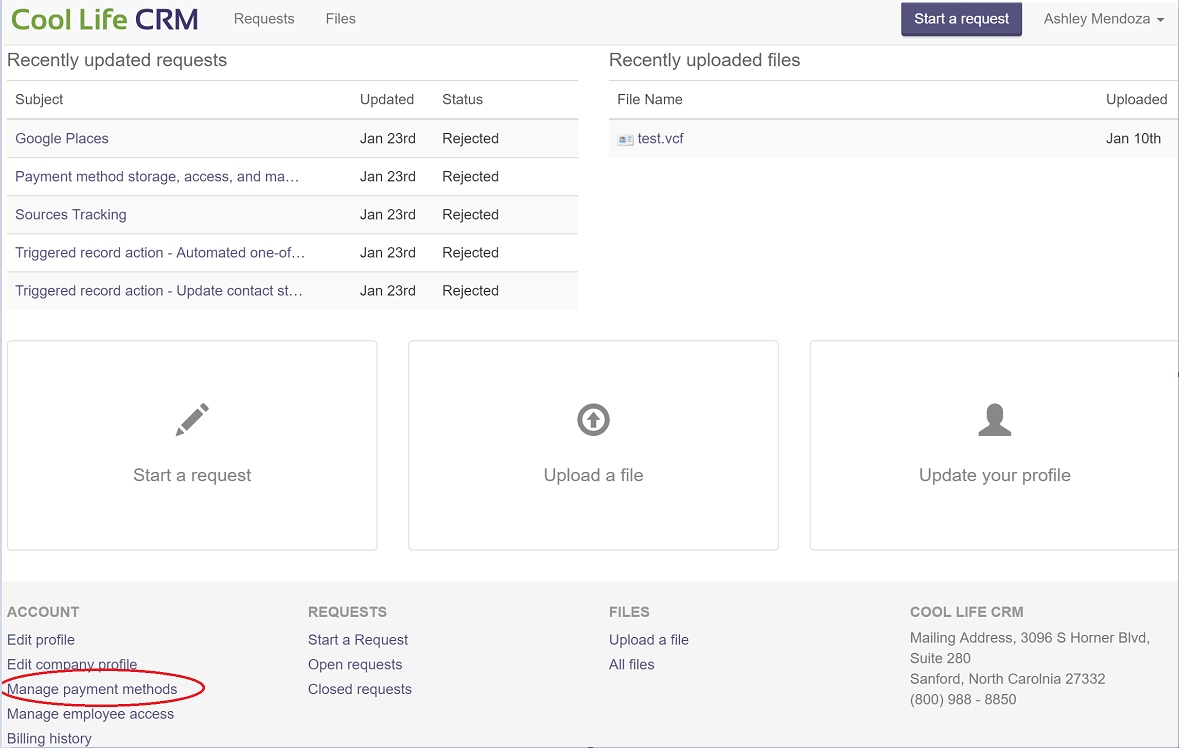 Once you click the link, a new screen will appear.
To add a new payment method, click on

and a form will be provided.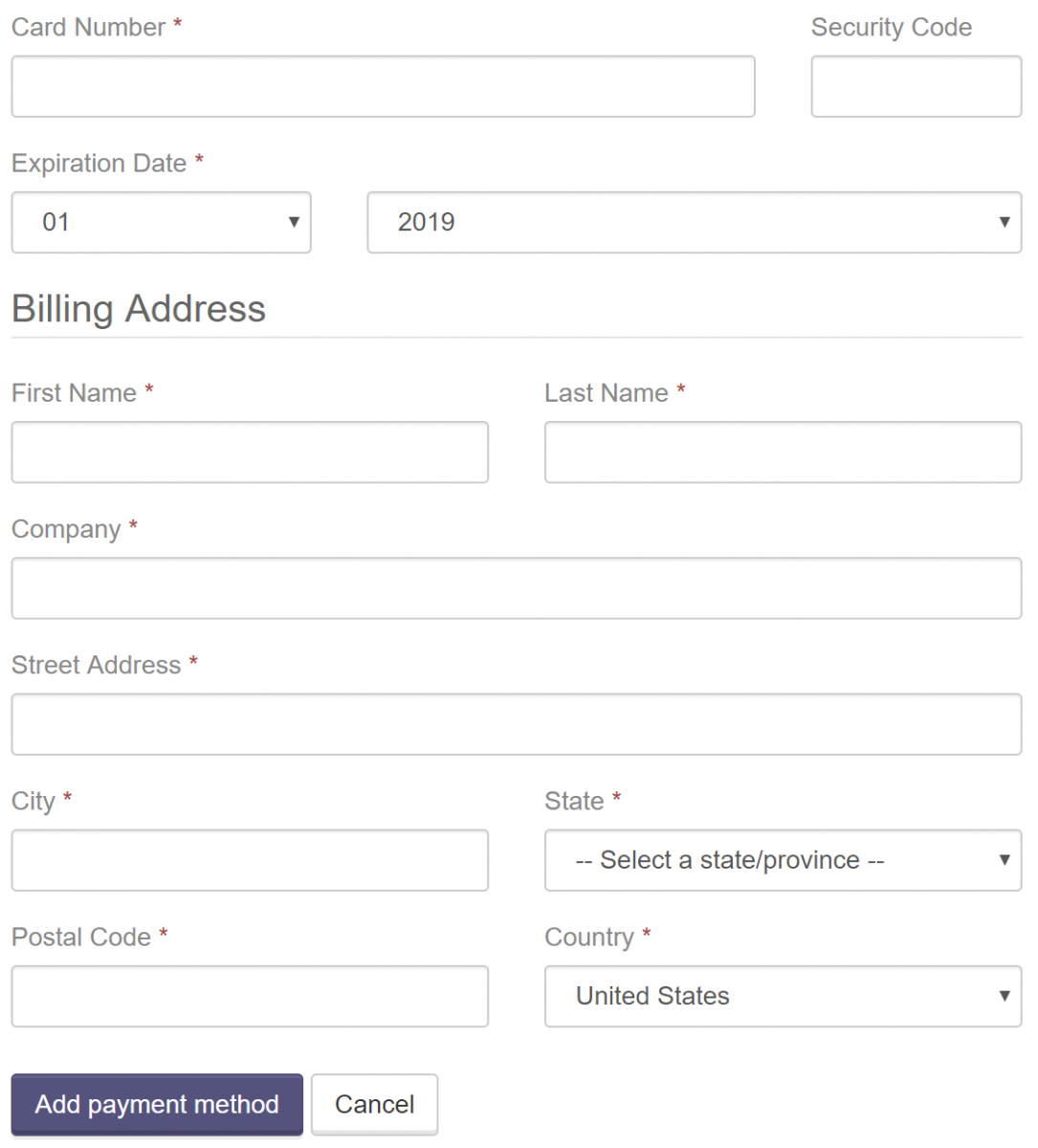 Fill out all required fields and click on

to save it to your company's profile.
Have an additional question about any of our tools that you can't find the answer to? Submit it here and we will be in contact to help you!