Reports Home
Reports contain aggregated or filtered views of your system's data, and help to make it easier to analyze and digest. A number of pre-built reports are installed in your system and are available to use depending on your access rights.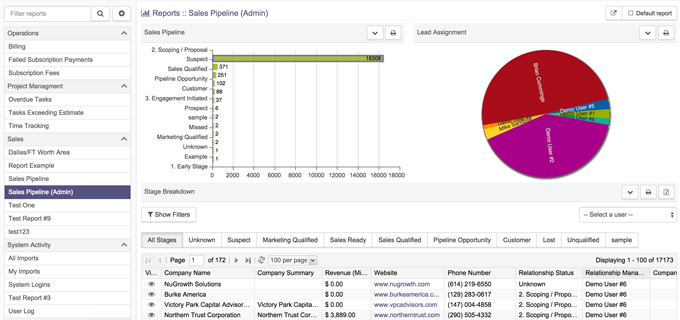 From this sidebar, you will be able to easily browse and open all the reports that you have permission to view. Quickly find a report by typing its name in this search box. The reports listed in the browser will be filtered as you type.

Once you have opened a report, you can designate it as your default report, which is displayed automatically whenever you access the reports area, or open it in a new window. If you have the proper access rights, you can create, edit, and remove custom category folders by right-clicking in the reports browser interface. Note that some categories are not editable or removeable.
Articles in this section
Have an additional question about any of the tools that you answered? Submit it here, and we will be in contact to help you!